Your safety is important to us. In response to COVID-19, all our courses are now being delivered online.
Bringing Learning to Life
ACWE experts in Leadership and Management Programs
INSPIRE | INFLUENCE | INVOLVE
Take your steps to your next career journey
When you are ready to change your thinking in leadership development, let us show you how.
Read more about ACWE Pty Ltd-RTO#40857's hottest courses. Set an appointment or enrol online.
Mentoring Vs Coaching Options Conversations in the Teachers' Guild of New South Wales
Schedules, Course Costs,
and Coaches.
Australasian Centre for Work Education Pty Ltd (RTO# 40857) is a multiple-award winning Registered Training Organisation based in Sydney and operating across Australia since 2014.
We are recognised as leading experts in "Bringing Learning to Life" over the last 18 years.
Both our accredited and non-accredited learning and development programs use our bespoke proprietary learning methodology known as the 'The Leadership Principle Framework'. This is underpinned by a structured change management process known as ACWE's 5 R's.  (hyperlink this to the course please) – Change Management
Our leading-edge learning framework delivers a practical and personalised approach with all our programs. We co-design in collaboration with you to contextualise all content and assessment tasks to your organisation. We always deliver on your specific business goals and outcomes and ensure there is a measurable return on your investment.
Our clients know and understand we are here for the long term.

The problem with leadership in an organisation is often very clear:
A lack of workplace planning for high potential and emerging leaders and managers
An inability of newly appointed leaders to define and separate their behaviours from when they were team members
A common practice of leaders often rewarding productive team members with more work which can be a disincentive
Existing leaders are not trained in succession planning 
A lack of ability by managers to give and receive feedback
Our solution is simple.
We work as an invested partner in your business to create a strategic solution that supports high performing teams by developing inspirational leaders because they have the skills to influence, involve and align their teams to your business plans.
WHAT DOES 'BRINGING LEARNING TO LIFE' MEAN TO YOUR ORGANISATION?
To discover the 'goldmine' of leadership potential in your organisation we always;
Deep dive into your organisation to understand your approach for the development of your high potential and existing leaders
Co-Design, contextualise and customise your learning content and assessment tasks. This encourages a level of motivation that surprises both the 'student' and their managers.
Guarantee the quality of your leaders. Our programs set a new benchmark for your business for those who successfully complete our programs
Demonstrate a measurable return on your investment of a minimum of 15%
HOW WE ALIGN YOUR ORGANISATION WITH OUR UNIQUE LEARNING METHODOLOGY
Australasian Centre for Work Education Pty Ltd (RTO# 40857) always ensures time is taken to understand the features of your organisation and then consider the holistic, creative and innovative approach to capture and grow the essence of what makes your organisation unique and what you stand for in the community. We align your organisation with our unique methodology below. Our first step is a discovery session to identify the specific outcomes for your organisation and your course participants. We work with you to determine the best options.
Our 3 Tier Leadership Principle Framework

The framework's foundation is embedded with specific NLP techniques such as reframing creates our approach to Change Management. This three-tier approach is across all our programs.

Developing a strong 'I'
Self-leadership and self- management – understanding your own emotional intelligence and your leadership and management styles and their impact.
Developing a strong 'US'
Leading and managing others – building relationships and developing your team, inspiring your magic, influencing the direction and involving a culture of innovation and learning.
Developing a strong 'WE'
Strategically leading and managing your business or business division–communicating, steering and driving the learning to achieve the desired results.
Why Study with Australasian Centre for Work Education?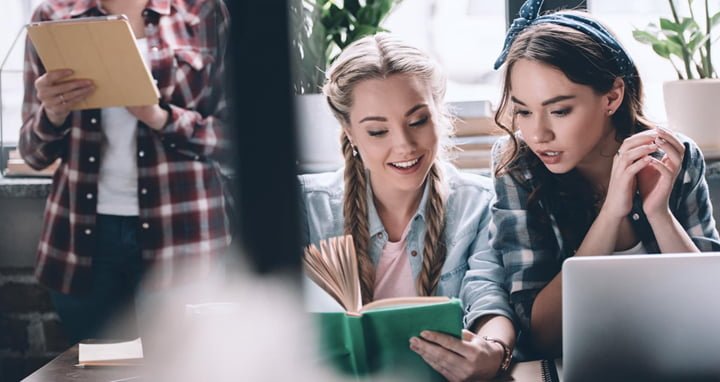 Multiple-award winning company



The Australasian Centre for Work Education Pty Ltd (RTO# 40857) has been designing, customising, facilitating and implementing Leadership and Management Program and Coaching and Mentoring Programs for over the 35 years.
CO Design and customising
Course Delivery

Our unique program ensures your leaders gain the practical expertise in the language and discipline of strategy while developing their strengths aligned to being an ethical Professional leader. We offer our facilitated courses in a blended learning format. This can be via our online classroom or at your premises. Or a combination of both.


A critical skill for a leader is the ability to give and receive feedback

.



How recently have your leaders received 540 feedback? This means all participants complete both a 360 and a self-assessment for them to have the true picture of their leadership style and impact.

Our Reputation and Facilitators Entrepreneurial Expertise.

Our Professional award-winning Facilitators share their expertise as they coach and mentor your team on their learning journey.

Our reputation for graduating 'stand-out' leaders for your organisation.

Over the 35 years of facilitating leadership development programs accelerates your 'high potential leaders'. Our proven track record demonstrates that over 50% of course participants receive a promotion half-way through their course. They 'stand-out' as leaders for your organisation very quickly.

Flexibility and Engagement

Whether we facilitate virtually or physical we provide world-class education provides the framework to turn theory into practical application in your workplace.
Our intention is to ensure you are provided with current and relevant content to support the development of your knowledge and skills to meet your industry's expectations. We do this by ensuring we provide contextualised assessment tasks coupled with learning support.
We invite you to book your 15 minutes FREE consultation to understand how ACWE can help you.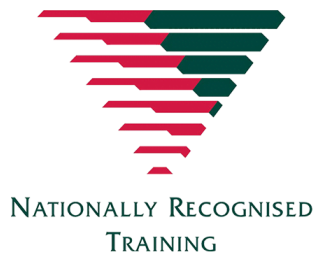 Our Action-Learning

Projects Results

clients have experienced working with us:
Goal: Prevent and reduce defects to improve the profits and reduce costs to projects.
A new defect and monitoring system implemented.
Outcome: The improvement was measured at a 20% reduction of rework and over-run costs.
Goal: Improve the system and processes for managing fatigue.
This was previously managed with three spreadsheets and several hours of frustration. This became an IT solution.
Outcome: The solution achieved 38% cost saving of time and improved efficiency for those managing fatigue.
Goal: Improve the reporting systems across the organisation
Outcome: Consolidation of reporting spreadsheets to create transparency and reduce time spent managing reporting. Cost saving for the organisation, ease of access and improved company forecasting.
See video testimonials for individual improvements.
PO Box 1554, Maroubra NSW 2035 Australia
2021 © Australasian Centre for Work Education Pty Ltd - RTO 40857